As we get ready to kickoff trading in the final month of 2018, what is happening in the gold market is unprecedented.
Unprecedented Action In The Gold Market
DECEMBER 2 (King World News) – Lundeen sent KWN this remarkable chart of the collapse in open interest in the gold market (see stunning chart below).
UNPRECEDENTED: Open Interest Just Collapsed In The Gold Market While The Price Of Gold Held Strongly Above $1,200
Lundeen noted:
"… open interest (OI) for gold has collapsed … this collapse in OI happened in only six COMEX trading sessions!  Usually such a collapse in OI goes hand in hand with a collapse in the price of gold, and silver and their miners.  However this time seems to be different, at least so far."
Gold Market Set For Extraordinary Gains
This collapse in open without a corresponding plunge in the price of gold is unprecedented.  This setup strongly indicates the price of gold is about to launch dramatically higher, despite the bearish sentiment that has engulfed the gold market…
---
Listen to the greatest Egon von Greyerz audio interview ever
by CLICKING HERE OR ON THE IMAGE BELOW.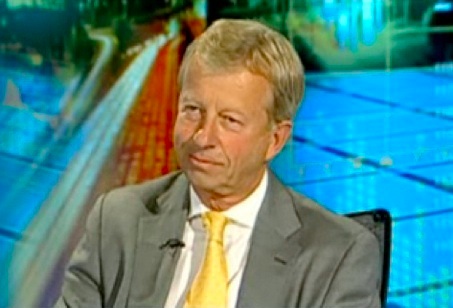 Sponsored
---
Follow The Money
As far as the mining stocks are concerned, there is tremendous fear accompanied by end of year tax loss selling, which has created remarkable opportunities to buy high-quality names at extremely discounted prices.  This is a setup for extraordinary gains in the mining sector when the turnaround gets underway and the price of gold spikes higher.  Fear will then turn into greed and the current discounted prices and bearish sentiment will be a distant memory.  Meanwhile, the smart money is taking advantage of the carnage in the sector by buying assets on the cheap.  Follow the money.
ALSO JUST RELEASED: Fleckenstein – The Big Move In Gold Is Coming CLICK HERE TO READ.
Bill Fleckenstein discusses the big move that is coming in the gold market and much more CLICK HERE OR ON THE IMAGE BELOW.
© 2018 by King World News®. All Rights Reserved. This material may not be published, broadcast, rewritten, or redistributed.  However, linking directly to the articles is permitted and encouraged.