On the heels of "yesterday's sh*t-show" in the gold market, yes, bullion banks got squeezed.
Bullion Banks Getting Squeezed In The Gold Market
March 25 (King World News) – Alasdair Macleod:  "Yesterday's gold open interest on Comex fell an est. 12,723 contracts on a day when the price rose dramatically. Classic bear squeeze on BBs. Last trade date for APR 2020 contract tomorrow with 152,603 left to roll, close or stand for delivery. Squeeze not over yet IMO! Silver squeeze more pronounced with OI falling 5,469 contracts."
Hansen On The Banks' Short Squeeze In Gold
Ole Hansen, Head of Commodity Strategy at Saxo Bank:  "Our view on gold has not changed. We believe open ended QE and negative real yields will continue to drive demand and the price higher. Like all other markets gold is now unfortunately having its own COVID19 moment but let's stick to facts, not fiction…
---
Listen to the greatest Egon von Greyerz audio interview ever
by CLICKING HERE OR ON THE IMAGE BELOW.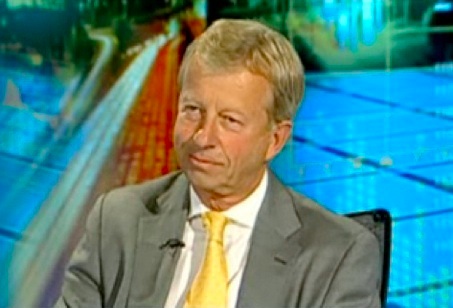 Sponsored
---
We have a temporary break down in logistics not being helped by CME's stringent delivery rules of 100oz bars only. Something that they have now finally addressed.
The core problem is not lack of gold. India and China are not buying while Russia may even be selling to fund their oil price war. The lack of transportation, lack of staff to handle trading and most importantly…the temporary shut down of Swiss refiners have created an unstable market. No doubt yesterday was a painful sh*t-show, especially for the banks trying to provide liquidity and make this a smooth market place."
James Turk – The End Of London Gold Pool II
***Also Released: James Turk – Massive Gold Price Spike Signaling The End Of London Gold Pool II CLICK HERE.
***To listen to Dr. Stephen Leeb discuss the Coronavirus panic in global markets, helicopter money about to be dropped, why gold is headed way beyond the 2011 all-time high and much more CLICK HERE OR ON THE IMAGE BELOW.
© 2020 by King World News®. All Rights Reserved. This material may not be published, broadcast, rewritten, or redistributed.  However, linking directly to the articles is permitted and encouraged.