Gold is fleeing the United States, plus look at the other surprises for gold and silver.
Gold Fleeing The United States
September 14 (King World News) – Garic Moran:  US exported 112 tons of Gold in July (close to half of domestic annual mine supply); it would appear shipping all of our Gold to Asia is part of doing whatever it takes to get inflation under control: these levels of exports are not sustainable.
This Is Why Oil Remains Relatively Strong
Javier Blas, Energy and Commodities Columnist at Bloomberg:  The new state-controlled oil price trading band:
The Saudi Arabia put is at $100 a barrel
The White House call is at $80 a barrel.
The Last 3 Times This Happened For Gold
David Brady, money manager:  The last 3 times that Gold's Weekly MACD Line was this oversold was March 2020 (1450), August 2018 (1167), and December 2016 (1124)….
---
To find out which gold & copper explorer is looking to make a massive discovery click here or on the image below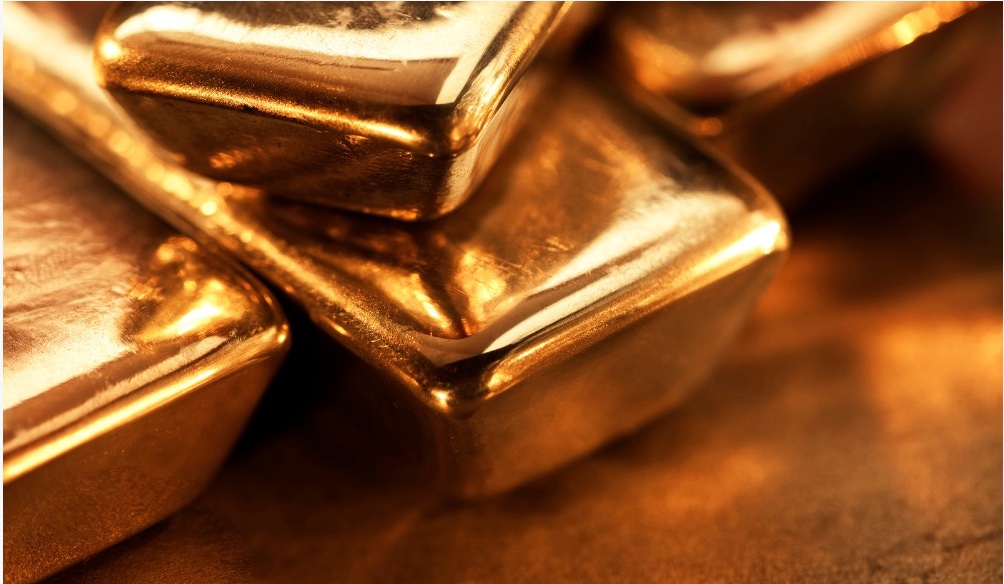 ---
Recession Is The Best Case
The Kobeissi Letter:  Current situation: 
1. Median home price now down a historic 6% in 2 months
2. 40-year high inflation remains despite rate hikes
3. Global energy crisis has begun
4. Supply chain issues are worsening
5. Rising interest rates into a slowing economy
Recession is the best case.
GDX Gold Miners
Graddhy out of Sweden:  GDX gapped below blue line yesterday for a perfect gapfill. Today it gapped back above blue line, while holding MA10. Very interesting price action.
Very Interesting Price Action In GDX Gold Miners
For Gold It's Decision Time
Graddhy out of Sweden:  Gold has to make a decision here soon.
Which Direction Will Gold Break Out Of Triangle
Turkish Gold Holders Not Worried About Their Fiat Money
Graddhy out of Sweden:  If you think Gold & Silver are boring at the moment, consider this gold vs Turkish Lira chart. Happening to a currency near you, right now. It goes slow, until it goes fast. Turkish Lira has lost 1250% vs gold in 9 years so far. Purchasing power.
GOLD: What A Way To Preserve Your Purchasing Power
In case you missed it…
Rapidly Growing Royalty Portfolio
Ryan McIntyre:  Maverix continues its successful track record of buying royalty portfolios from the some of the largest and most reputable mining companies in the world, as we just acquired a portfolio of 22 royalties from Barrick Gold. The acquisition increases our portfolio to a total of 147 royalties and streams and enhances our already robust exposure to the next generation of gold mines. The highlight of the portfolio is the 1% royalty on the Eskay Creek project in Canada that is expected to produce 350,000 gold equivalent ounces per year. Once in production this royalty alone will add 10% to our existing revenue base. Additionally, the portfolio boasts significant existing attributable mineral inventory with meaningful exploration potential in historic mining geographies.
Massive Growth Story
But more exciting than that, Eric, is the fact that Maverix already has royalties on a trio of notable gold projects expected to come online in the next few years. The first is the expansion that is underway at Karora Gold's Beta Hunt mine in Australia that will add over 10% to revenue by 2024. The next is Agnico Eagle's restart and potential expansion of its Hope Bay mine in Canada in 2025 that could see production increase at two to three times the original capacity and add 10% to the current revenue base. The third one is the 5% royalty we own on the Gemfield project in Nevada owned by Centerra Gold that could add approximately 20% to Maverix's revenue starting in 2026.
Massive Upside Leverage
And, Eric, if people believe the metals are headed higher then Maverix will unquestionably benefit, as its 90% margins are inflation-protected and it has a significant and growing portfolio that will benefit from the higher prices…Maverix Metals, symbol MMX in Canada and the US.
---
***To listen to James Turk discuss the chaos in Europe and the US as well as how silver and gold could vault to new highs quickly CLICK HERE OR ON THE IMAGE BELOW.
***To listen to Alasdair Macleod discuss chaos he expects to see in the global markets as well as the big short squeeze he expects to take place in the gold and silver markets CLICK HERE OR ON THE IMAGE BELOW.
© 2022 by King World News®. All Rights Reserved. This material may not be published, broadcast, rewritten, or redistributed.  However, linking directly to the articles is permitted and encouraged.