As the global rout in stocks continues, one of the greats in the business described the carnage as a "week of selling unlike almost anything we've seen before."
We've Only Seen This During The Two Most Traumatic Crashes
December 23 (King World News) – Here is a portion what Jason Goepfert at SentimenTrader wrote after the violent trading in global markets:  Over the past five days, an average of more than 40% of securities traded on the NYSE and Nasdaq exchanges have sunk to a 52-week low. That's a stunning figure that has been matched only twice in 35 years, during the two most traumatic crashes (see chart below).
sentimentrader.com
Including only NYSE securities and going back to 1965, it's among the most extreme in 50 years (see chart below).
sentimentrader.com
This widespread selling pressure, in addition to triggering a historic level of new lows among a wide variety of securities, has pushed the S&P into suffering a week of selling unlike almost anything we've seen before…
---
Listen to the greatest Egon von Greyerz audio interview ever
by CLICKING HERE OR ON THE IMAGE BELOW.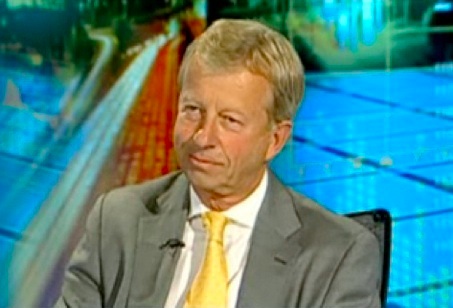 Sponsored
---
There have been much worse losses, and much more persistent declines, but we've rarely endured the combination of at least 4 of the last 5 sessions suffering a loss of more than 1.5% while trading at a 52-week low.
The only other times this has happened outside of the 1930s was near a major low in 1962, in the aftermath of the 9/11 tragedy, and during the final puke phase of the 2000-2002 bear market.
This Is Troubling
… Earlier this week, we started to see readings that could truly be considered extreme. Even in the context of an unfolding bear market, readings like that rarely led to further losses over the next 1-3 months. It's having zero impact so far, which is troubling.
We haven't really seen this before. Maybe October 2008, which keeps popping up in these studies as one of the few precedents. It's really the only time period that shows up in almost every study. Also the 1930s but it seems like an awful stretch to suggest that modern market behavior will mirror that from 80 years ago. For the 2008 precedents, most of them were triggered in early October of that year, just before the final (and most severe) part of the collapse.
It seems highly unlikely that we're in store for a repeat. But the lack of interest from buyers, especially at this time of the year, can't be dismissed as easily as suggesting these sellers are wrong. Doing this for 25 years, and this is one of the most unusual stretches I've ever seen.  There is much more to this timely report from Jason Goepfert. To subscribe or try a free two week trial to the internationally acclaimed work that Jason Goepfert produces at SentimenTrader CLICK HERE.
***KWN has released one of the most important interviews of 2018 CLICK HERE OR ON THE IMAGE BELOW.
ALSO RELEASED: One Of The Most Important Interviews Of 2018: Michael Oliver – Fear Is Engulfing Financial Markets Across The Globe CLICK HERE TO READ.
***KWN has now released the remarkable audio interview with legend Pierre Lassonde and you can listen to it by CLICKING HERE OR ON THE IMAGE BELOW.
© 2018 by King World News®. All Rights Reserved. This material may not be published, broadcast, rewritten, or redistributed.  However, linking directly to the articles is permitted and encouraged.