On the heels of the Dow trading near the 18,000 level as gold and silver continue to move higher, today one of the greats in the business discusses today's action, and also included are some questions and answers about the market, precious metals and the mining shares.
By Bill Fleckenstein President Of Fleckenstein Capital
June 9 (King World News) – Overnight markets were almost all about 1% lower, as were the SPOOs. Our market opened weaker and for once, although the dip buyers showed up, they couldn't push the tape very far and by midday we were back to the session lows, with the indices losing about 0.5%…
Continue reading the Bill Fleckenstein piece below…
---
Advertisement
To hear which company investors & institutions around the globe are flocking to
that has one of the best gold & silver purchase & storage platforms
in the world click on the logo:

---
The afternoon dip buyers were more aggressive, however, and cut the losses to roughly 0.2% with an hour to go, when I had to leave.
Away from stocks, green paper was stronger, ex against the yen, oil lost 1.5%, fixed income was firm, as U.S. Treasuries have joined the worldwide race to zero, and the precious metals gained ground again today with silver leading the charge higher, gaining more than 1% to gold's 0.75% move.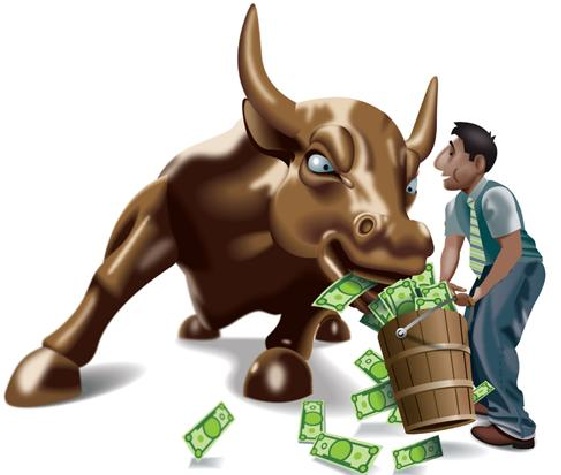 From FOMO to Mo-mo?
I think that the action in the metals complex has been very constructive, although the recent behavior has occurred in such a way as to keep people on the sidelines, which is what happens in the early stages of a bull market.
Included below are three questions and answers from the Q&A's with Bill Fleckenstein
Bonus Q&A
Question: Hi Bill, since I've long believed that "Cold Fusion" as you call it will be the endgame, I have read with much delight and fascination your Raps on that subject. Thank you! I agree that Japan is the furthest along and the central banks are trapped. There's no way they can disgorge all those assets on their balance sheets without pummeling the asset markets. So, it has to be made permanent. And then on the other side government debt is rising as a ratio to GDP and getting past nose-bleed levels. Voila, there's Cold Fusion all dressed up in fancy Ph.D speak.
What I have not been able to put my finger on are the consequences large and small. To even get this far has required massive suspension of common sense, so it is conceivable that psychology will not break even with the extreme step of effective repudiation and the permanent injection of liquidity. We're in a way getting to the fantasy of the Modern Monetary Theory guys. Do you believe that we will ever get to Havenstein territory with currency depreciation at warp scale?
Answer from Fleck:  "If they get to debt forgiveness, I think somewhere near that point interest rates in bond markets will rise as people see there can be no deflation with a printing press (as I have said for 20 years now). It will be hard for currencies to discipline central bankers when they are all doing the same thing."
Question: Had to give a presentation at a conference. Fairly new facility with 30 our so shops and restaurants within walking distance from the hotel. Forgot to pack a tie. No problem, Jos A Banks is there. Found decent tie. $14.97 price marked down from $50. High end ties were 2/1 at $79.50. Salesman made sure to scan in and activate coupon for $30 off $100 purchase week after next. Glad the retail sector has figured out all is well!
Answer from Fleck:  "Wow, spend another hundred and your tie cost -$15. :)"
Question: Bill, the GDX has had a big move this year and especially this last week. Do you think it has gotten a little ahead of itself? What inning do you think this move in GDX is in. Thanks and my 401k thanks you very much.
Answer from Fleck:  "Ahead of itself… Hard to say, tell me exactly where gold is headed. Part of the big move is because it overshot so far on the downside in 2015, so very early innings. This bull market is brand new."
***To subscribe to Bill Fleckenstein's fascinating Daily Thoughts CLICK HERE.
***KWN just released an absolutely jaw-dropping interview with the man who advises the most prominent sovereign wealth funds, pension funds, hedge funds, and institutional funds in the world and he discusses the gold and silver markets, coming chaos and much more! To listen CLICK HERE OR ON THE IMAGE BELOW.
***KWN has now released the extraordinary audio interview with John Mauldin CLICK HERE OR ON THE IMAGE BELOW.
***Also just released: Rick Rule – Are The Gold & Silver Markets Going To Shock Investors This Summer? CLICK HERE.
© 2015 by King World News®. All Rights Reserved. This material may not be published, broadcast, rewritten, or redistributed.  However, linking directly to the articles is permitted and encouraged.