Everything is falling into place for gold and silver, just take a look at this…
Everything Falling Into Place For Gold & Silver
April 22 (King World News) – James Turk out of London:  Eric, things are falling into place nicely for the precious metals. The fundamental picture has been positive for some time, and all the central bank money printing is having an impact. Inflation is worsening, and we are seeing price rises in pretty much everything across the board. Oil and gasoline prices, in particular, are hitting consumer pocket books. But food prices are also rising…
---
To learn which company billionaire Eric Sprott bought a
$10 million stake in click here or on the image below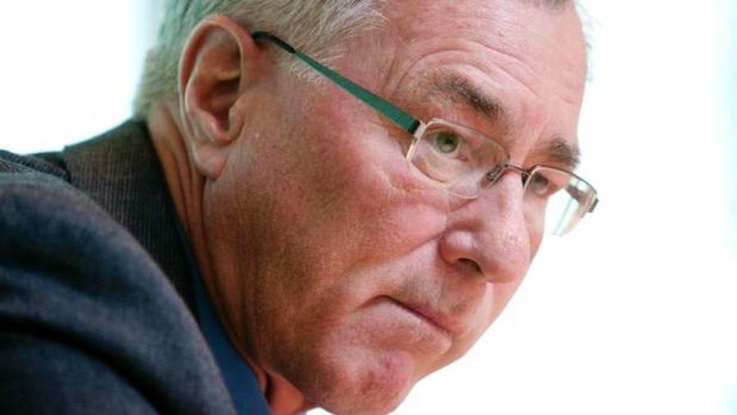 ---
Importantly, now the technical picture for the precious metals is improving. The trading has been uneventful recently, but we should never take our eye off the ball. Markets correct after a big jump in prices, like the ones that sent gold and silver higher last year. So both metals went into a correction, but instead of falling back into their base, they went sideways into an 8-month trading range. 
Doing that instead of falling back into their long-term bases is very positive. It is a demonstration of underlying strength in the precious metals. Also, gold held its long-term uptrend as we can see on this chart of the spot gold price.
Gold Breaks Out – Headed To New Highs
But also look at the two circles I've drawn. I like to see similarity in chart patterns like these two. Look at what happened last June when gold finally broke out of the first pattern and climbed above $1750. That was the move to gold's record high. There was no stopping it, and gold is now breaking out of the second pattern.
There is no guarantee of course that the second pattern will follow the first one. But if it happened once, it can happen again. And we know about all the reasons for the precious metals to move higher.
The Bottom Line
So here's the bottom line as I see it, Eric. The trends in the gold and silver price have begun turning higher again. What's more, given all the inflationary pressures building as well as all the money printing that occurred while the metals were trading sideways, it is clear that both gold and silver have a lot of catching up to do. That means higher price are long overdue.
Given the length of this correction, the probabilities improve that these new uptrends underway in gold and silver are the resumption of the major uptrend in the precious metals and the shares of companies that mine them.
***To hear E.B. Tucker discuss the coming panic into gold, silver and the mining shares CLICK HERE OR ON THE IMAGE BELOW.
***To hear Alasdair Macleod discusses a possible short squeeze in the silver market CLICK HERE OR ON THE IMAGE BELOW.
© 2021 by King World News®. All Rights Reserved. This material may not be published, broadcast, rewritten, or redistributed.  However, linking directly to the articles is permitted and encouraged.