With many questioning the paper prices of the gold and silver markets, it appears the LBMA and Comex are falling apart, plus it's impossible to reflate these bubbles.
Comex And LBMA Falling Apart
April 1 (King World News) – Alasdair Macleod:  "The important issue of the day is the train wreck that is the financial system. Disintegrating before our eyes. And don't forget it includes derivative markets. In my field, experts make great argument but miss the point. Comex and LBMA are falling apart. LBMA continues to claim total vault bullion represents market liquidity. It does not. Take away earmarked central bank gold, ETF gold and perhaps 300t of privately owned gold, all held in safe custody, and you are likely left with less than 1,000 tonnes. Tell the truth!!…
---
ALERT:
Legendary investors are buying share of a company very few people know about. To find out which company CLICK HERE OR ON THE IMAGE BELOW.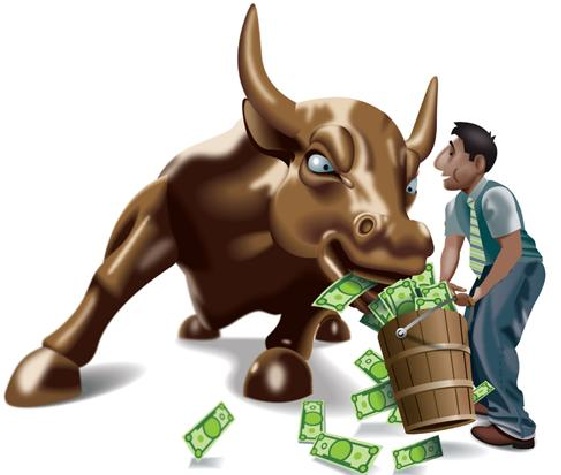 Sponsored
---
What A Gig
Sven Henrich:  "Wanna have a job with 100% job security? Become a Fed president. You never need to be right about anything, forecast anything you want even if it never comes true, you can support incredibly damaging policies with no consequences and never be held accountable. What a gig."
Impossible To Reflate The Bubbles
Peter Schiff:  "People still don't understand that the economy and stock market were bubbles before the Coronavirus pin pricked both. Even after the virus is cured, there is no going back to the way things were. We can't just restart the economy, because it's impossible to reflate the bubbles."
To listen to Alasdair Macleod discuss the bullion banks being squeezed in the gold and silver markets, the imminent catastrophe the world faces and much more CLICK HERE OR ON THE IMAGE BELOW.
A Drop In The $42 Trillion Bucket
***Also Released: A Drop In The $42 Trillion Bucket, Lowest In 23 Years, Plus A Very Tough Month Ahead CLICK HERE.
© 2020 by King World News®. All Rights Reserved. This material may not be published, broadcast, rewritten, or redistributed.  However, linking directly to the articles is permitted and encouraged.