After yesterday's announcement by China claiming they only possess 1,658 tonnes of gold, today one of the top money managers in the world told King World News that official gold holdings in China may actually be 10X that figure. He also discussed brilliant monetary chess move against the West.
Stephen Leeb: "I would be very surprised if the Chinese don't have more gold and possibly significantly more gold than the U.S. claims it possesses (8,100+ tonnes). I certainly would not be at all surprised if the Chinese have 15,000 tonnes of gold….
Continue reading the Stephen Leeb interview below…
---
Advertisement
To hear which company investors & institutions around the globe are flocking to
​that has one of the best gold & silver purchase & storage platforms
in the world click on the logo:

---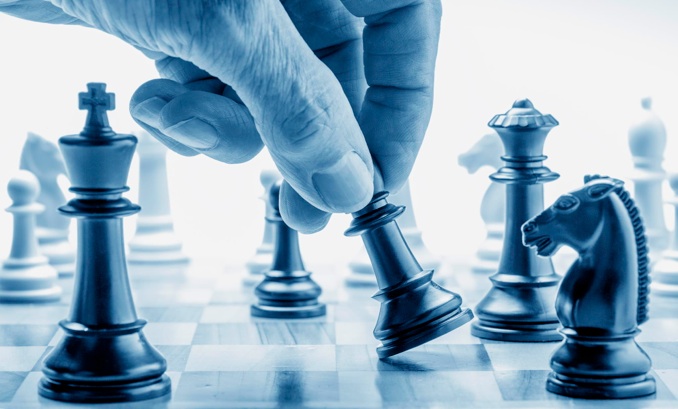 China's Brilliant Monetary Chess Move – May Have 10X The Gold They Claim
"But they're saying, 'We don't have any gold. What are you guys worried about?' In that sense it was a brilliant move by China. Think of the leverage China has if the 15,000 tonnes figure is correct and gold goes to up to $10,000. What kind of wealth effect is that creating for China? It's unbelievable. The bottom line is the West shouldn't play chess against the Chinese, especially if monetary hegemony is at stake.
If the West does not get a wake up call, the Chinese are going to have complete control over the East. And, Eric, I believe all commodities are going to fly. There's not a sector on this earth that people have more bearishness toward than commodities. I am so bullish over the next 12-months on virtually every commodity.
And the comment (earlier today) that Andrew Maguire made about the book The Art Of War, people should read it for themselves and they will get a better idea of what's really happening." ***KWN has now released the incredibly powerful KWN audio interview with Stephen Leeb, where he explains exactly how China is concealing its true gold holdings, where the gold is being held, what the Chinese are really up to, how it will impact the gold market, what surprises are in store for the gold market and much more, and you can listen to it by CLICKING HERE OR ON THE IMAGE BELOW.
***ALSO JUST RELEASED: Andrew Maguire, Egon von Greyerz And Stephen Leeb Say China's Release Of Its Official Gold Holdings Is Bullsh*t CLICK HERE.
***KWN has now released the extraordinary KWN audio interview with John Mauldin, where he the chaos in China and Greece, what to expect in major markets going forward, what surprises are in store for the rest of the year and much more, and you can listen to it by CLICKING HERE OR ON THE IMAGE BELOW.
© 2015 by King World News®. All Rights Reserved. This material may not be published, broadcast, rewritten, or redistributed. However, linking directly to the articles is permitted and encouraged.
If you are interested in purchasing physical gold and silver for delivery you can call Steve Quayle or his staff at (406)586-4842, or you can email them at tyler@safetrek.com or info@sqmetals.com
The audio interviews with Egon von Greyerz, Nomi Prins, Gerald Celente, Andrew Maguire, Michael Pento, Dr. Paul Craig Roberts, Rick Rule, Bill Fleckenstein, Stephen Leeb, Eric Sprott, Robert Arnott, David Stockman, Chris Powell, John Mauldin, Dr. Philippa Malmgren, Marc Faber, Felix Zulauf and Rick Santelli are available now and you can listen to them by CLICKING HERE.